Google Now Updated for Jelly Bean Users
Jun 29th, 2013
Comments Off

on Google Now Updated for Jelly Bean Users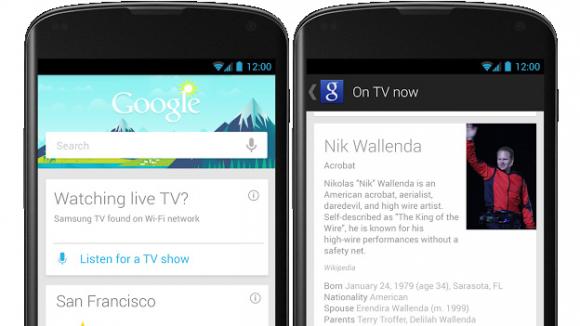 Earlier this week, Google released some new cards for Jelly Bean users in the US within their Google Now app.  One of the more notable new features include addition of TV cards, giving users information on things like character background and other places you may have seen the actors. Unfortunately this new card requires that you have an internet connected TV registered on the same wireless network as your Android device. To use the new card, simply "listen for a tv show" from Google Now to pull up information while you watch.
Another new feature is the addition of Google Offers cards. Google Now can pull up nearby offers from stores closest to you while you are out running around town.
Get the updated app from the Google Play Store here.
Recent Posts

Yahoo has agreed to sell its core business to Verizon for $4.83 billion. As part of the deal, Verizon will acquire Yahoo's search, mail, instant messaging services, ad platform, and a few real estate holdings. The move puts Verizon behind Google and Facebook in the U.S. digital ad segment, with a total share of 4.5%

Google sunset their Shopper app last month, an app with millions of downloads that helped users find product information and organize shopping lists