How to Manually Update Android Market
If you are one of the many users who still haven't received the automatic update to the Android Market, then you have probably been searching the Web for ways to force the update.  Follow these simple steps below to manually add the the market app to your phone (requires Android 2.2+).
Download the zipped update HERE.
Place the file in the root directory of your SD Card (main folder).
Reboot your phone in Recovery mode.
Select Wipe, then Wipe Dalvik-Cache.
Press Vol Down to return to the previous menu.
Select Flash zip from sdcard.
Choose SDCARD:update.zip
Reboot your phone and enjoy!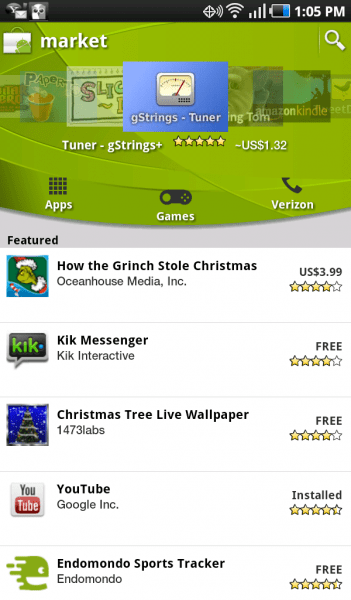 Disclaimer: Rooting can void your warranty and may also brick your phone if not done properly. I am not responsible for any damage caused to your device, so go ahead at your own risk.
Recent Posts

Yahoo has agreed to sell its core business to Verizon for $4.83 billion. As part of the deal, Verizon will acquire Yahoo's search, mail, instant messaging services, ad platform, and a few real estate holdings. The move puts Verizon behind Google and Facebook in the U.S. digital ad segment, with a total share of 4.5%

Google sunset their Shopper app last month, an app with millions of downloads that helped users find product information and organize shopping lists