How to Manually Update Your Android Market with Music
Nov 17th, 2011
Comments Off

on How to Manually Update Your Android Market with Music
If you still haven't received the updated Android Market with music look no further.  You can download and install an apk (just like any other app) and get the update.
Another notable new feature (other than the addition of music) is pin locking.  Users are now able to set and require a PIN to be entered before apps can be purchased from the market.
You don't have to be rooted to install the update, but if you are rooted you should back up your current Market.
Enable installation of non-market applications (Settings -> Applications -> Check Unknown Sources)
Open the downloaded file on your phone
Follow the on screen install instructions
Enjoy!
If you already have market version 3.3.11, some users have reported the following steps work to force the market to update.
Go to Settings -> Applications -> Manage Applications
Select All Tab -> Market
Clear data and cache
Open Android Market App
Enjoy!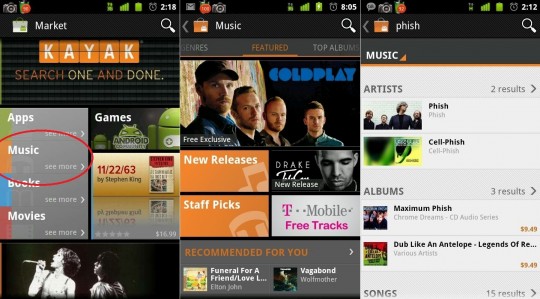 Recent Posts

Yahoo has agreed to sell its core business to Verizon for $4.83 billion. As part of the deal, Verizon will acquire Yahoo's search, mail, instant messaging services, ad platform, and a few real estate holdings. The move puts Verizon behind Google and Facebook in the U.S. digital ad segment, with a total share of 4.5%

Google sunset their Shopper app last month, an app with millions of downloads that helped users find product information and organize shopping lists