HTC Thunderbolt Update is Coming Soon
Jul 8th, 2011
Comments Off

on HTC Thunderbolt Update is Coming Soon
The long awaited update is finally coming to the HTC Thunderbolt. The update is reported to bring a host of fixes, including fixing the reboots. According to Verizon's support site, build 1.70.605.0 also includes:
Improved data connectivity
Enhanced Call History
Reduced number of device resets
Improved Bluetooth Discovery
People search function enabled
See the screenshot from Droid-Life below for more details.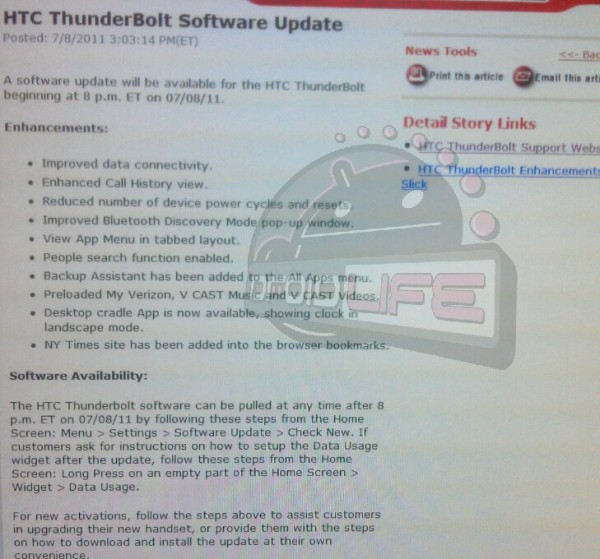 Recent Posts

Yahoo has agreed to sell its core business to Verizon for $4.83 billion. As part of the deal, Verizon will acquire Yahoo's search, mail, instant messaging services, ad platform, and a few real estate holdings. The move puts Verizon behind Google and Facebook in the U.S. digital ad segment, with a total share of 4.5%

Google sunset their Shopper app last month, an app with millions of downloads that helped users find product information and organize shopping lists