Introducing the Google Databoard
Aug 6th, 2013
Comments Off

on Introducing the Google Databoard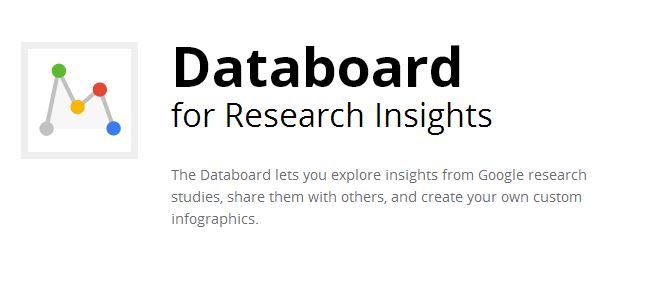 Last month, Google introduced a new product called Databoard, their response to helping businesses stay up-to-date on research, insights, and data related to their industry.
Below are some of the key features.
Users can explore an entire study or jump straight to the topics or datapoints that they care about.
The databoard is designed for shareability, allowing users to share individual charts and insights or collections of data with anyone through email or social networks.
The Databoard allows users to curate a customized infographic out of the charts or data points you find important across multiple Google research studies. Creating an infographic is quick and easy, and you can share the finished product with your friends or colleagues.
Check out the video below for more info on this new product.

via Google
Recent Posts

Yahoo has agreed to sell its core business to Verizon for $4.83 billion. As part of the deal, Verizon will acquire Yahoo's search, mail, instant messaging services, ad platform, and a few real estate holdings. The move puts Verizon behind Google and Facebook in the U.S. digital ad segment, with a total share of 4.5%

Google sunset their Shopper app last month, an app with millions of downloads that helped users find product information and organize shopping lists