Microsoft Releases Internet Explorer 11
Jun 30th, 2013
Comments Off

on Microsoft Releases Internet Explorer 11
The new Internet Explorer 11 is now out (as a preview edition), and has reportedly faster page load time, better touch performance, and creates a seamless browsing experience across all Windows devices. Users can also share browser info – like open tabs, favorites, login details, and history between their devices, all via SkyDrive.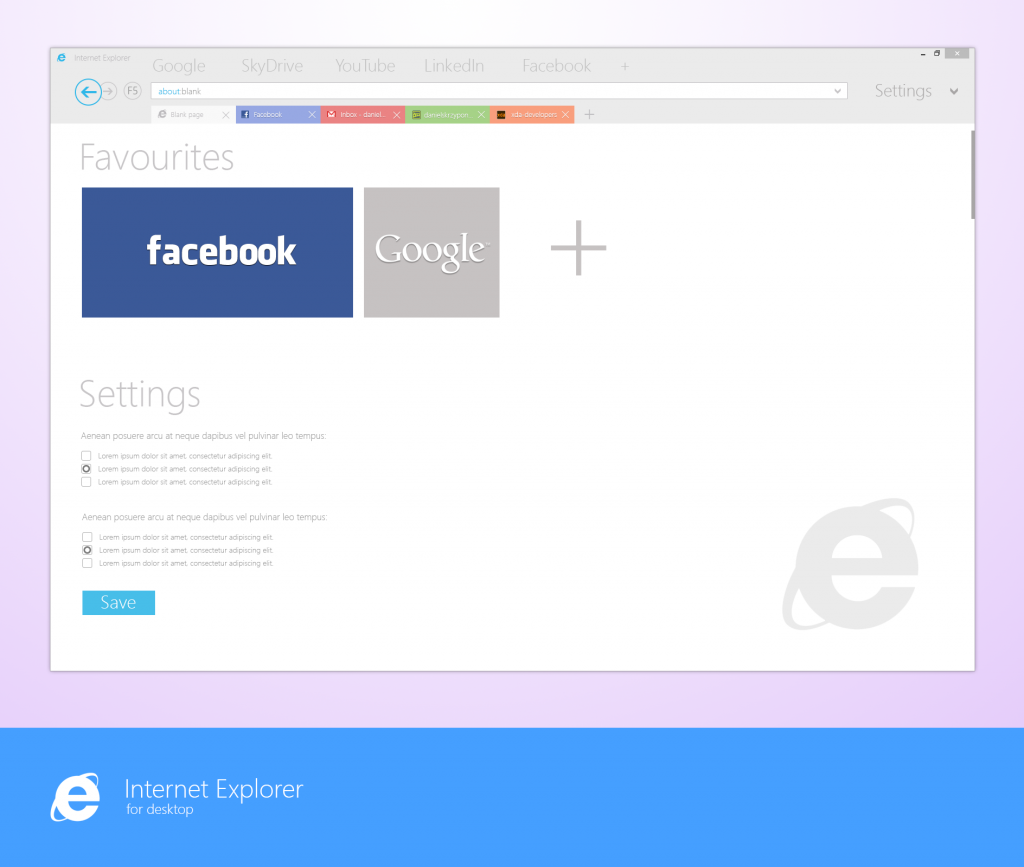 Below is a list of other new notable features:
Skype integration
Touch gestures for navigation
Live sites can be pinned as tiles in the Windows 8.1 start screen
Hardware-accelerated 3D web graphics
Plugin-free HTML5 video
To get the new IE11, you'll need to download the Windows 8.1 Preview first – click here.
Recent Posts

Yahoo has agreed to sell its core business to Verizon for $4.83 billion. As part of the deal, Verizon will acquire Yahoo's search, mail, instant messaging services, ad platform, and a few real estate holdings. The move puts Verizon behind Google and Facebook in the U.S. digital ad segment, with a total share of 4.5%

Google sunset their Shopper app last month, an app with millions of downloads that helped users find product information and organize shopping lists