New Google Play App Leaks
Apr 5th, 2013
Comments Off

on New Google Play App Leaks
A new version of the Google Play app has hit leaked, and Droid-Life got their hands on the file. While it's not quite ready for the market, it does show a new colorful user interface.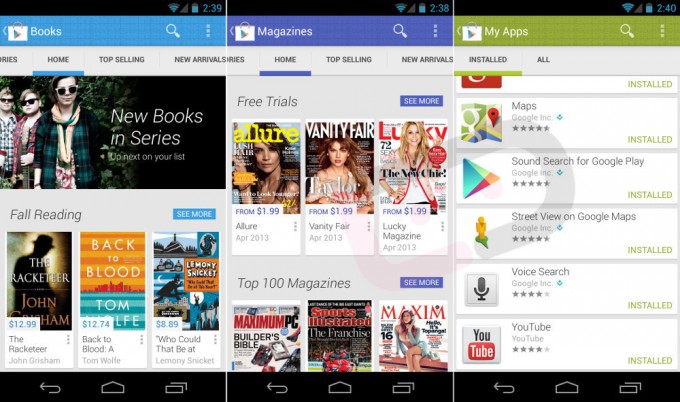 The font is new, everything is clean, icons are bigger, and colors / categories match what is displayed on the Google Play website. There are also some minor changes to the auto-update section that gives the ability to set behavior over WiFi or your data connection.
The leaked app has a lot of bugs, and Droid-Life isn't making it available for anyone to try yet. Head over to Droid-Life to have a look at what may be coming very soon from Google.
via Droid-Life
Recent Posts

Yahoo has agreed to sell its core business to Verizon for $4.83 billion. As part of the deal, Verizon will acquire Yahoo's search, mail, instant messaging services, ad platform, and a few real estate holdings. The move puts Verizon behind Google and Facebook in the U.S. digital ad segment, with a total share of 4.5%

Google sunset their Shopper app last month, an app with millions of downloads that helped users find product information and organize shopping lists