Universal Analytics Now In Public Beta
Apr 19th, 2013
Comments Off

on Universal Analytics Now In Public Beta
Consumers are typically using multiple devices to browse the web and interact with businesses. To give businesses more insight into the growing sources of data, Google has now made universal analytics a public beta.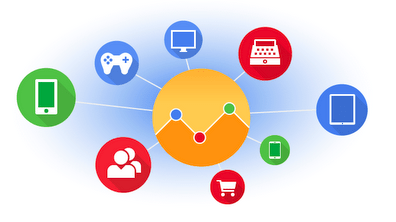 Benefits of using universal analytics include:
Understanding how customers interact with your businesses across many devices and touch-points,
Insights into the performance of your mobile apps,
Improvements of lead generation and ROI by incorporating offline and online interactions so you can understand which channels drive the best results,
Improved latency on your site by reducing client-side demands.
You can implement Universal Analytics with the new analytics.js JavaScript for websites, our iOS and Android SDKs for apps, and the new Measurement Protocol for all other platforms.
via Google
Recent Posts

Yahoo has agreed to sell its core business to Verizon for $4.83 billion. As part of the deal, Verizon will acquire Yahoo's search, mail, instant messaging services, ad platform, and a few real estate holdings. The move puts Verizon behind Google and Facebook in the U.S. digital ad segment, with a total share of 4.5%

Google sunset their Shopper app last month, an app with millions of downloads that helped users find product information and organize shopping lists