Updated Google Music App Available
Nov 17th, 2011
Comments Off

on Updated Google Music App Available
An update for the Google Music app is now available in the Android Market.  Some of the new features include the following:
Google Music is no longer in beta.  An invitation is no longer required and the service is open to all users.  You can upload thousands of songs and listen to purchased music instantly on your devices
Fully integrated with the Android Market music store.  All purchases will automatically appear in your Music app.
Be on the look out for an updated Android Market soon.  Google is reported to be releasing the updated Market app with the music section in phases.  If you still don't have the update, visit the Market website to purchase music today!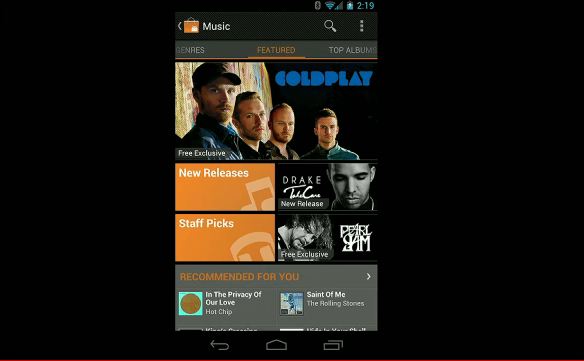 Android, android market, app, apps, artists, beta, google, google music, market, music, new, smartphone, update, updates
Blog
Recent Posts

Yahoo has agreed to sell its core business to Verizon for $4.83 billion. As part of the deal, Verizon will acquire Yahoo's search, mail, instant messaging services, ad platform, and a few real estate holdings. The move puts Verizon behind Google and Facebook in the U.S. digital ad segment, with a total share of 4.5%

Google sunset their Shopper app last month, an app with millions of downloads that helped users find product information and organize shopping lists