VenturRocket Raises $700K in First Round of Funding
Aug 10th, 2013
Comments Off

on VenturRocket Raises $700K in First Round of Funding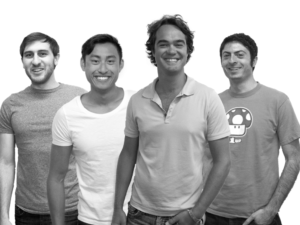 VenturRocket, a San Francisco startup with the goal of improving the hiring process for individuals and organizations, announced that it raised $700,000 in their first round of funding.
They are creating a more efficient marketplace for jobs and talents to automate the discovery process. "Passive job seekers" can create profiles about themselves, highlighting skills and what type of jobs they are looking for. Using a matching algorithm, VentureRocket finds relevant candidates for employers, who can then contact the people who interest them.
CEO Marc Hoag stated, "Nobody is really stepping up and bluntly acknowledging the fundamental problem with the job space – that there is no 'wall' or 'gateway' that disallows job seekers from applying for jobs for which they are not even qualified in the first place. This produces massive inefficiency in the market. If any other market with this inefficient, we wouldn't even call it a market. This is something we are determined to fix. It's not that there isn't enough opportunity and talent: it's that the mechanisms for connecting them are abysmally poor."
Read more about VenturRocket here.

Recent Posts

Yahoo has agreed to sell its core business to Verizon for $4.83 billion. As part of the deal, Verizon will acquire Yahoo's search, mail, instant messaging services, ad platform, and a few real estate holdings. The move puts Verizon behind Google and Facebook in the U.S. digital ad segment, with a total share of 4.5%

Google sunset their Shopper app last month, an app with millions of downloads that helped users find product information and organize shopping lists